Hagia Sophia. Amazing, graceful, memorable
2. Topkapi Palace, including the must visit of the Harem. Plan a whole afternoon for it, it may very well be the most wonderful spot in Istanbul. Beautiful park, unbeatable views of the Bosphorus and the Golden Horn from the terraces. Take your time, see it all, discover Moses's walking stick and a fragment from the Mecca stone and the Otoman jewelries, have a coffee or lunch at the restaurant hanging over the sea.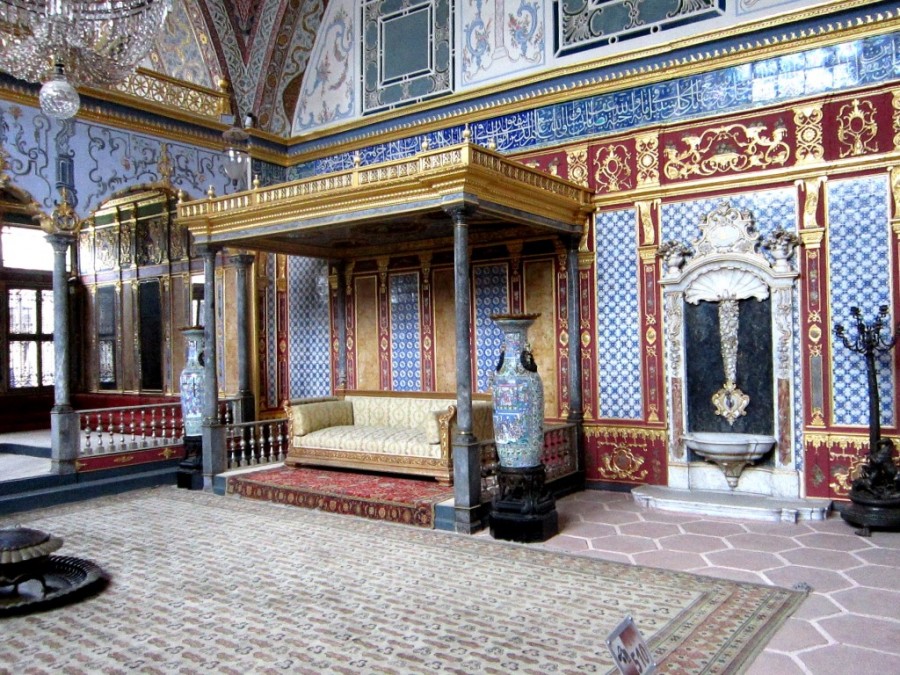 3. Galata Tower and Pera district, the Montmartre of Istanbul. Small, steep, cobblestone streets and the warm vibe around the Galata Tower in the evenings.
4. Sultanahmet/ Blue Mosque. Beautiful Mosque, invaded by touristy feeling. Visitors remain behind a wooded fence that separates them from the prayer area. The prayer area allows men and children only.
5. Karakoy (European side, next to Galata Bridge), a nice port with fish restaurants and a quieter square to relax on the bench and watch the sea.
6. Kadikoy (Asian side: the port area, the market and the whole district are simply charming. Good taverns around the fish market. Best grafitti
7. Adalar (the Marmara islands, Asian side). A wonderful day off Istanbul. You take the ferry from Kabatas, around 1h and a half to the biggest island, Buyukada.
8. Bosphorus cruise: there are a number of cruises, however it's best to stick to the official company, Sehir Hatlari, which organizes a short and a long Bosphorus cruise and departs from Eminonu.
9. Spice Bazaar, better than Grand Bazaar (unless you're here for the leather shopping)
10. The old Rumeli fortress
11. The seaside walk at the Marmara, European side, along Kennedy Road in Atakoy. Bicycle or rollerskates heaven.