Follow La Strada del Chianti and stop along the way to your heart's desire. Etruscans were first here, then Romans drove their carts on these roads. A land of tremendous beauty and forever radiating serenity, the wine road witnessed the obsessive conflicts between Florence and Siena, undisturbed by battles and time. Looking at the map, the villages, vineyards and castles of Chianti Classico can be found around the SR222.
One itinerary we love is this. We started from our beloved Monteriggioni and went up through Castellina in Chianti to Panzano and Greve in Chianti. Another one is right from Castellina towards Radda and Volpaia, then round direction Gaiole towards San Felice and Brolio Castle.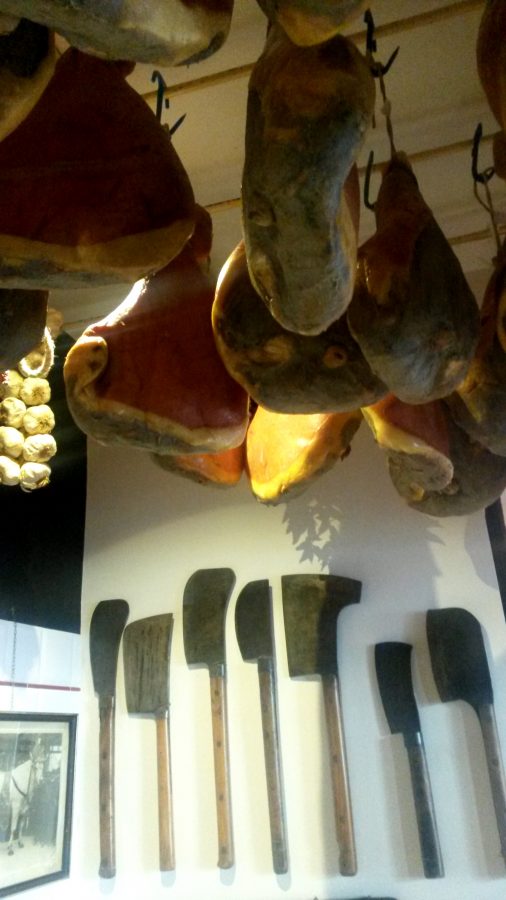 In Castellina, we walked the Via delle Volte and visited the Rocca Comunale, the ancient town hall. In Tavarnelle we stopped at a local tavern to honor the name – Tavarnelle is derived from the Latin word taberna (tavern). In Greve, we had coffee in the central piazza and shopped for salame di cinghiale (wild boar salami) at the meat-heaven Macelleria Falorni. Then we went uphill to Montefiorale, where the local wine producers organized an afternoon wine tasting called Montefioralle Divino – a thing so common during harvest season, yet never to be missed.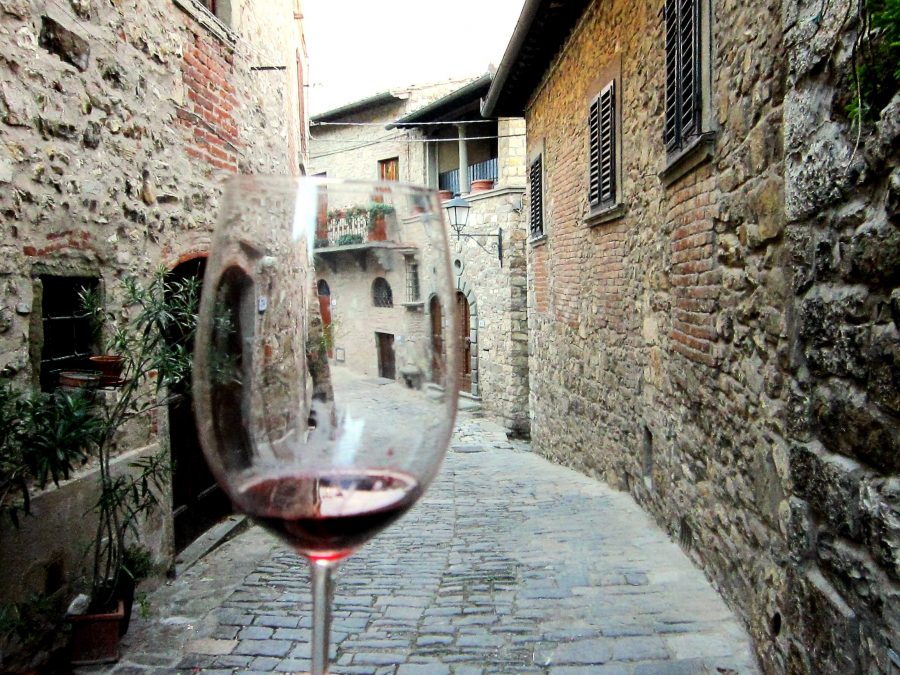 Montefioralle is a secret gem, almost always overlooked while passing through Greve; the tiny fortified village is rated one of the most beautiful in Italy and it is also one of the oldest, still preserving the original walls. At the wine tasting we had classics such as Verazzano, but also discovered the gorgeous Podere Campriano. Best wines on show plus a divine Mosto Cotto.
In Volpaia – oh, how we love the not-so-famous Volpaia! – we took our time. This is a truly unique small community of organic farming and ancient wine-making that is worth losing your head over. Come for a glass, forget time, stay for the night. We went to Osteria Volpaia and had bread ice cream with pecorino, caramelized apples and black pepper. So it goes.
Since this particular escape was to celebrate 300 years of Chianti Classico, we wanted to catch a sunset at Castello di Brolio. In 1141 Brolio Castle passed into the hands of the Ricasoli family. The family tree, reproduced in a print from 1584, is also one of the first existing images of Chianti. Bettino Ricasoli, the "Iron Baron", who was a leading protagonist in the Italian Risorgimento and became Prime Minister of Italy after Cavour, is also the father of Chianti Classico. He is the one who invented the formula for the making of Chianti Classico in 1872, and this wine is being produced with a minimum 80% Sangiovese grapes ever since. Barone Ricasoli is the oldest winery in Italy and the fourth longest-lived company in the world still active in the place where it was born.