One more stop he said. We were chasing daring lighthouses, pure beaches and wild coastline, as usual.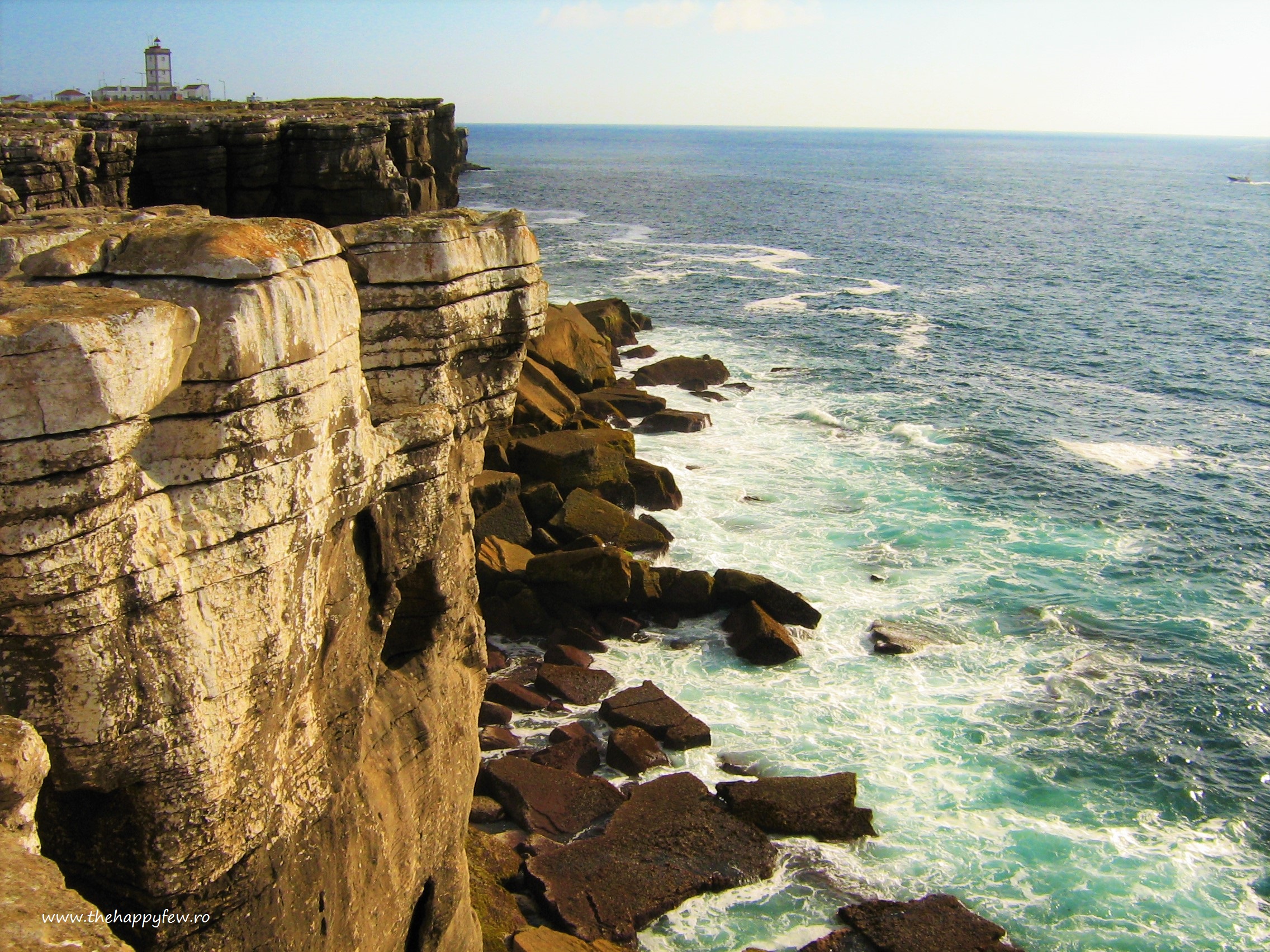 It had been a very hot day in August, the kind of day that makes everything quiet and brings out the light in everything, white houses and white sands surrounded by a shimmering halo, people scarce and wrinkled by sun and dry winds. Coming down from Nazare along the coast, we had taken a scourging trip inland to see Fatima and Batalha, and were heading to Obidos for the night. Tired with heat and long drive, I was looking forward to the cool walls, green ivy and refreshing chatter of the Obidos fortress at night. One more stop, he said, we have to be there by sunset.
That hour before sunset is my favorite time of the day. He knew that. We drove through the Peniche peninsula, cut through town straight to the Marginal Norte and stopped at Remedios. 10 years since, and still this is the only cross in the world that holds the power of faith and rapture on me. An old man fishing from atop that cliff told me he moved to Peniche 35 years ago, and he still came here every day. "Even if there are days with no fish, there is magic."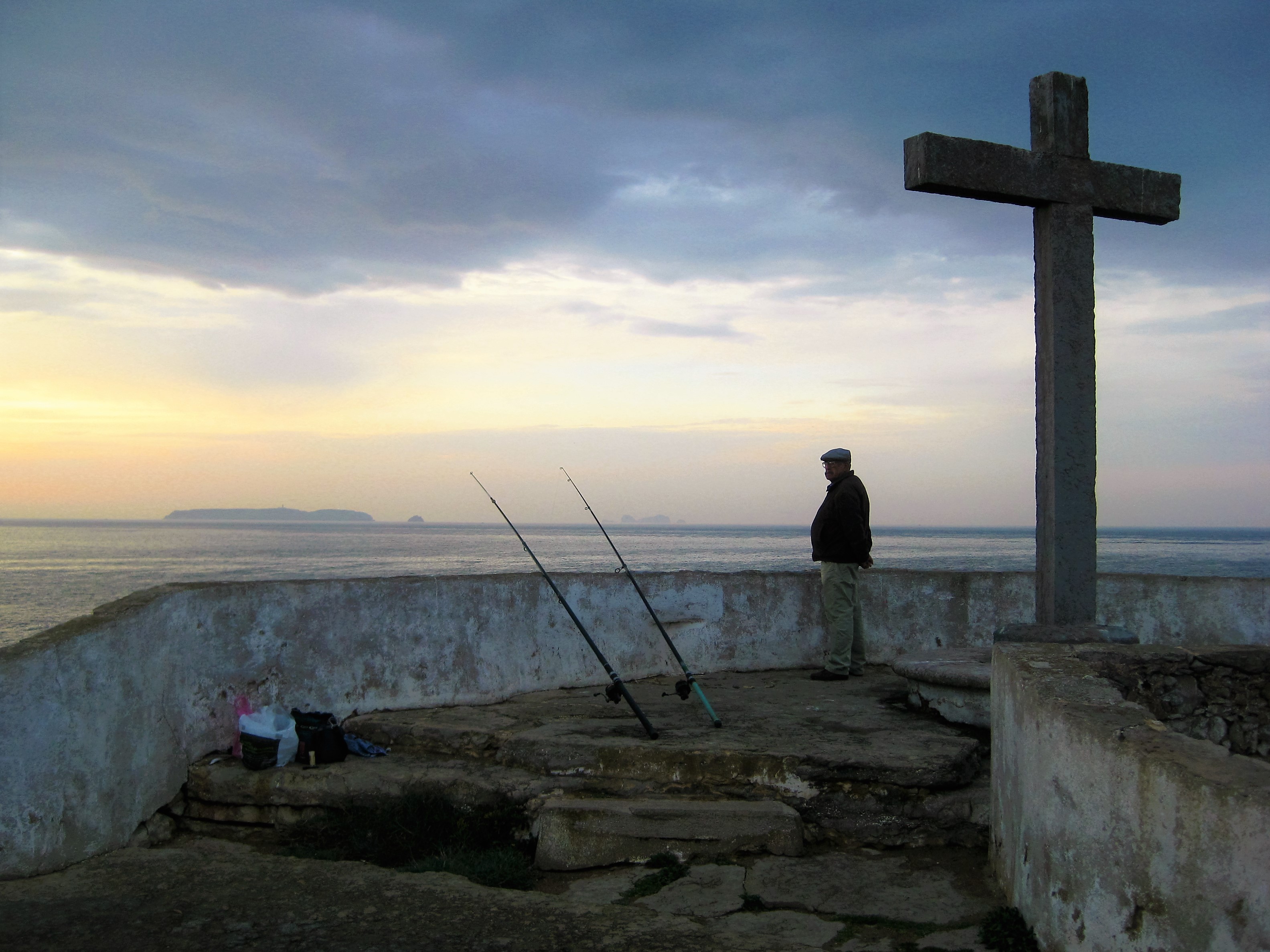 Nothing prepares you for the spectacle, or for the invading wonder that instantly shifts your perspective, leaving you utterly alone, facing the whole universe from a rugged cliff. Tens of meters above the sea, the otherworldly rocks are cut in sharp slices and the roaring abyss catches your sight, dangerous and hypnotic. Walking along the coast towards the lighthouse at Cabo Carvoeiro can be a life-changing adventure. There is a Pirates Cove and lots of rocks to climb and use as a personal terrace overlooking the sea, the changing colors of sunset and the mysterious clouds over Berlenga islands. If you take your time, you can really see forever and find out the truth about yourself.
Peniche is a small town ignored by tourists and adored by surfers. Three things make it absolutely extraordinary: the waves, the sliced coastal rocks that witnessed the extinction of early Jurassic marine creatures and Cabo Carvoeiro, the second westernmost point of Europe. The supertubos here are the best in Europe, and the accommodation facilities range from surfers' camps to great local houses and a few wonderful hotels. The food is truly great, everything from the sea comes fresh to the little port and right in the local kitchens. All taverns are good. As for a more upscale experience, you can dine hanging over the sea at Nau dos Corvos, just near Cabo Carvoeiro, with panoramic, infinite views over the Atlantic.