There are only 9 absolute musts, but thousands of other reasons to Florence
ONE: The view from San Miniato al Monte
Let everybody stop at Piazzale Michelangelo for the view over the city. While a very good spot for the pics, it is basically an over-crowded parking. Go uphill, Via delle Porte Sante, at San Miniato Monastery. This is the church with the most beautiful view in the world.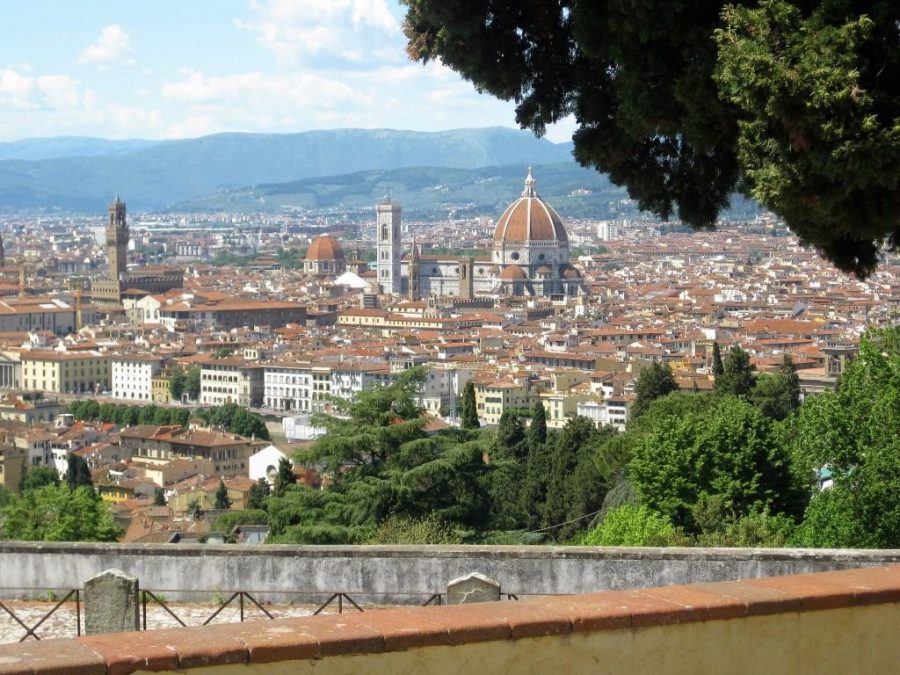 TWO: THE ROOFTOPS OF FLORENCE
Flirence has a magical skyline to dream on to. The miraculous dome of the duomo, the unmistakable tower of the Signoria, the tiled rooftops, the  marbled facades and the Rennaissance palazzi  create an immersive feeling that becomes the city cooyright. At your hotel, ask for a room at a superior floor or a penthouse. Have a late breakast on the terrace. Dine with a view. 
THREE: SUNSET
Catch the colors of the Duomo at sunset. But be aware of the closing times to be sure you went up the campanile before that. I am a lazy person, but I find the Campanile di Giotto worth the effort. And that is an under statement. The view of the Bruneleschi's dome from the nearby tower of the campanile is a wonder of the world.
Ponte Vecchio is famous for the sunset show, street concerts inluded. A trully wonderful afternoon escape is Fiesole, the village overlooking Florence from a neighboring hilltop.
Piazza della Signoria.No comment. Maybe one: try it off-off season or at night or early morning, when it's not that crowded.
Orsanmichele, the incredible not-so-much-church-looking church and museum.  The unusual name of this unusual church comes from the Tuscan compression of "orto San Michele", the vegetable garden of the very old (about 750) San Michele monastery. The present building was originally built as a grain market in 1337, and  it was converted into a church used as the chapel of Florence's powerful craft and trade guilds, while the floor was used for the guilds'offices. 
Palazzo Vecchio, the most beautiful city hall in the world – and especially the Medici's Hall of Maps
The secret Vasari Corridor. By appointment only, when visiting the Uffizi. You know about it from Dan Brown's Inferno.
Battistero and the divine Porta del Paradiso by Ghiberti 
Florence in style. This is not arrogance, it's art. Firenze is for palazzi, couture, Bargello exhibits, Renaissance; just splurge. It's the place to live like an aristo.