MONT SAINT MICHEL
The only possible number one. Although is closer and more intimately connected to Bretagne, it will be top-of-mind for any escape in Western France. I wrote more about "the wonder" here.
THE ALABASTER COAST AND PAYS DE CAUX
La Cote d'Albatre is the French counterpart of the famous white cliffs that are the picture-perfect signature of the English Channel coastline. It makes for a great roadtrip, with its towns and villages of quaint charm and the often striking beauty of the high falaises. Stop in Etretat, Yport, Fecamp, Veules-les-Roses, Dieppe. Etretat has the most beautiful cliffs, Fecamp is a jewel of a town where you cannot miss the harbor area and the Benedictine Palace. You cannot miss the tittilating warmth of the Benedictine liquueur, either. Which brings up the treats: Normandy is a treasure map for foodies.
THE FOOD
Normandy is foodie heaven, especially for meat lovers. It is famous for its cheeses (Camembert, Neufchatel, Pont Eveque) and they boast the best cream and butter in France, but the most glorious thing I experienced there was the way they prepared meat in Calvados marinade or slowly cooked in cream. The duck, veal or Bayeux pork charcuterie was to die for. Bayeux is very nice, too.
ROUEN
The Cathedral with its Tour du Beurre (The Butter Tower was financed by the sale of indulcences on butter consumption during lent), the old quarter, the beautiful astronomic clock on Horloge Street and the Place du Vieux Marché (the site where Joan of Arc was burnt at the stake). In this square you will also find La Couronne, the oldest inn in France.
HONFLEUR
Forget Deauville, Honfleur is the chic place to be. Gorgeous restaurants, lots of romance.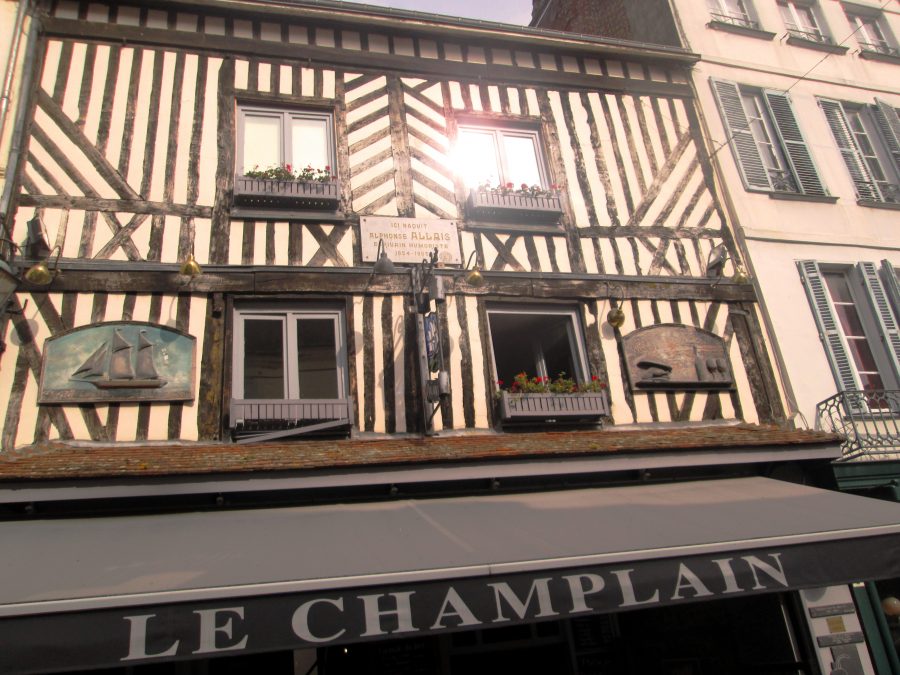 THE LANDING BEACHES
You cannot go wrong with a D-Day roadtrip to visit the five landing beaches: Utah, Omaha, Gold, Juno and Sword. If you're not into history or don't have the time to visit all of them, drive to Arromanches les Bains – where the Musee du Debarquement is and where you can see the port built by the Allies to secure the coastline- and to the nearby Gold Beach (Ver-sur-Mer).
THE COUNTRYSIDE
Normandy, like all character escapes to the countryside, is a roadtrip. Renting a car is mandatory, and the best way to stay true to the local spirit is to be lodged in a traditional house. When in the French countryside, I recommend choosing your rental from Gites de France. The half-wooden, thatched roof Norman homes are called chaumieres and have a fairytale, timeless appeal and all the modern comfort – the region in Calvados known as Pays d'Auge is at the core of all Norman values: apple orchards, iconic houses and horse farms. Take a few days to slowly explore the countryside and the local architecture, food and the people.